31.10.2019: SIGHTSEEING HANOI
Visit the Ho Chi Minh Mausoleum to explore the architectural and historical aspects of Uncle Ho's final resting-place. Just next door is Ho Chi Minh's house on stilts and lying to one side of the Mausoleum is the One Pillar Pagoda, which was founded by King Ly Thai To in 1049 – the structure has become an important symbol for the people of Hanoi. After lunch proceed to visit the Literature Temple and Quoc Tu Giam, see Vietnam's first university, constructed in 1070 –  it's gardens and well-preserved architecture will offer a relaxing glimpse into Vietnam's past. Take you past Hoan Kiem Lake to see the peaceful waters, and the beauty of Ngoc Son temple. At the end, journey through Hanoi's Old Quarter, where you'll then have a chance for some shopping and exploration.
For more information see:
https://www.hanoicitytours.com/tours/half-day-tour.html
https://en.wikipedia.org/wiki/Temple_of_Literature,_Hanoi
https://en.wikipedia.org/wiki/Ho%C3%A0n_Ki%E1%BA%BFm_Lake
---
02.11.2019: DUONG LAM ANCIENT VILLAGE
Duong Lam becomes the first ancient village in Vietnam. Two of Vietnam's kings, Phung Hung (761-802) and Ngo Quyen (896-944) were born in Duong Lam, giving the village its prestige. The ancient village has a history of about 1,200 years with many houses dating back up to 400 years. Today, Duong lam village still retains most of the basic characteristics of a village of Vietnam with port village, trees, courtyard, temples, well, water fields. Characteristics of the old traditional houses are all built from blocks of laterite.
For tangible culture relic, Duong Lam has 21 relic sites, consisting of temples, pagodas and tombs and ten of which have been classified as national and provincial relics. For ecological environment, Duong Lam has many beautiful scenes linked with legendary stories such as Guom Hill, Ho Gam Hill and tales on the two kings Phuong Hung and Ngo Quyen.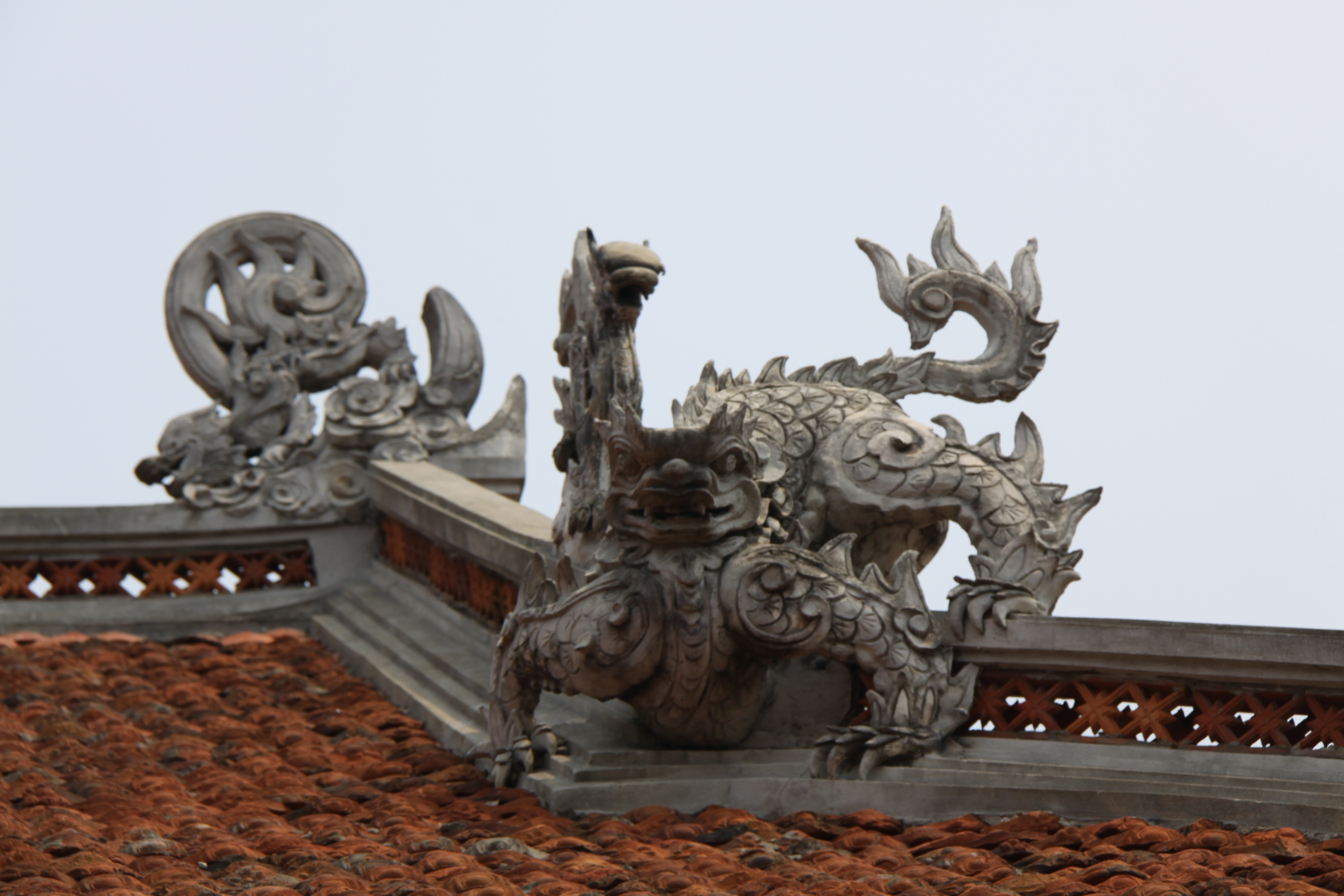 For more information see:
https://www.toursinvietnam.com/Hanoi/Duong-Lam-Ancient-Village/
https://www.tripadvisor.com/Attraction_Review-g293924-d8797035-Reviews-Horizon_Vietnam_Travel-Hanoi.html
https://english.vietnamnet.vn/fms/vietnam-in-photos/98350/beautiful-300-year-old-house-in-duong-lam-ancient-village.html
---
3.11.2019: HA LONG BAY CRUISE (7.00 a.m. – 20.30 p.m.)
Price: 50 usd/ person
Enjoy a cruise on Halong Bay, a UNESCO World Heritage Site. Visit Heavenly Palace cave, a fishing farm, floating village, and the famous James Bond cave. Relax in the sun on the sundeck and enjoy delicious seafood on board.
During the cruise you'll enjoy views of tiny islands with their rock arches, sheer cliffs, innumerable white sand beaches, and peaceful coves. Like sculpted cartoon characters, these limestone islands have fanciful names, such as Incense Burner, Stone Dog, and Fighting Cock (which is the symbol of Halong Bay).
You will then head on to Thien Cung (Heavenly Palace Grotto). Explore its huge chambers adorned with stalactites and stalagmites of all kinds. Finally, enjoy 45-minutes of kayaking or paddling a bamboo boat around the islands and water tunnels. You'll also have the opportunity to observe the daily life of fishermen and their families in a floating village.
Deluxe Vietnamese and international seafood lunch is provided in a restaurant.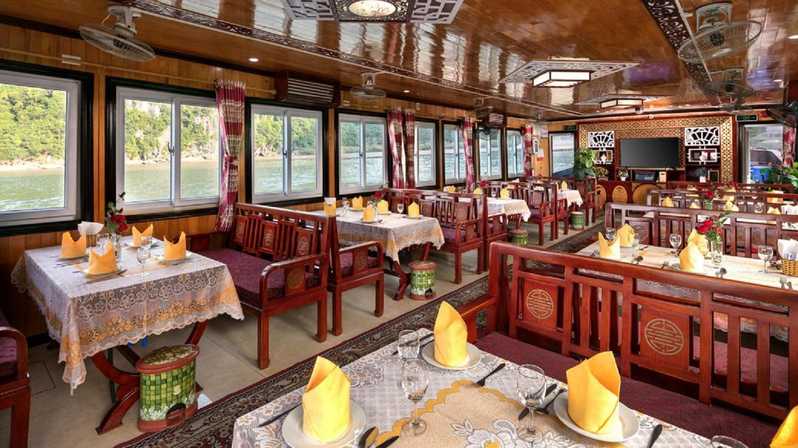 Be sure to bring a hat, raincoat, swimsuit, insect repellent, water, flashlight, good shoes, and some cash
All participants are required to obey the orders of the tour guide for safety
You are advised not to bring large pieces of luggage (for your convenience)
Please advise if you are vegetarian or allergic to any foods
For more information see:
https://en.wikipedia.org/wiki/H%E1%BA%A1_Long_Bay
http://www.vietnam-guide.com/ha-long-bay/tours/ha-long-bay-daytrips.htm